ATM Express
A reliable brand, with SIBS' quality seal
The ATM Express is a SIBS network of ATMs, the brand that manages the pioneering MULTIBANCO system
A vast network of ATMs without limitations
With the ATM Express network you can carry out all the operations you already do with the MULTIBANCO network, with no costs or fees for customers of Portuguese banks and with higher limits for cash withdrawals.
At an ATM Express you can make transactions and/or withdrawals with all major international card brands: Visa, Visa Electron, VPAY, MasterCard, Maestro, Cirrus, MB, American Express, Eufiserv, Union Pay, Diners Club and Plus, making it the most convenient ATM network for tourists and international customers.
Simple and secure service
SIBS' security management and monitoring services (24/7) enable the ATM Express network to be considered one of the most secure in Europe. The terminals are equipped with the most modern physical security systems.
Our terminals are equipped with gas and explosive detection sensors that trigger an audible alarm in the event of any attempt to tamper with the equipment
In the event of tampering with the equipment, the banknotes will be automatically rendered unusable by ink-staining
All ATM Express has advanced fraud monitoring and video surveillance systems to ensure the safety of its customers
A service that suits your business
An ATM Express in your business allows you to earn extra income, as well as attracting more customers to your shop, without the cost and hassle. Installation, maintenance and cash supply are at our expense.
Our network offers three types of terminals so you can choose the solution that best suits your space. Get to know our products in detail and find the right equipment for you.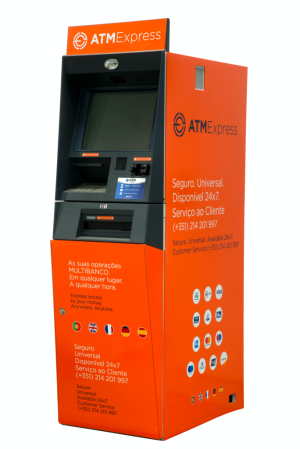 ATM Free Standing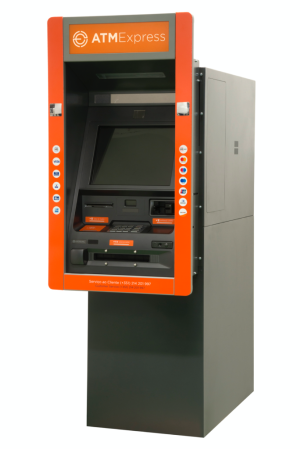 ATM Through-the-wall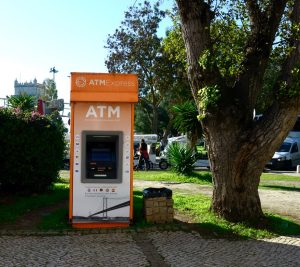 Quiosque/Standalone ATM